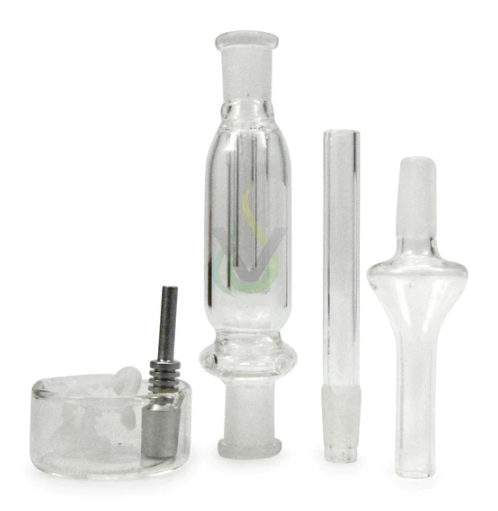 TVS - Mini Nectar Collector
FREE Shipping
This elegant nectar collector features a removable straw mouthpiece and interchangeable titanium tip and quartz tip, making it a versatile and reliable option. The Mini Nectar Collector is constructed with high-quality materials, including a sturdy case.
The Mini Nectar Collector includes a 10mm mouthpiece, 10mm titanium tip, 10mm quartz tip, and a glass dish, making it complete and convenient. With its compact size, the Mini Nectar Collector is perfect for on-the-go use and can easily be stored.
This nectar collector is designed to be user-friendly and provides a smooth and enjoyable experience. The Mini Nectar Collector is an affordable option that is both stylish and functional, making it a popular choice among concentrate enthusiasts.